Recent Happenings From Dovetail
Dovetail Learning's Parenting Webinar Series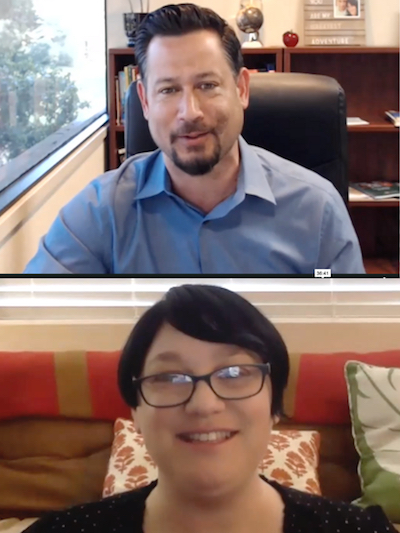 We Are Resilient™ Family Webinar Series
There is no doubt that we all feel the tension, stress, and uncertainty of these times. How can we be more kind and connected with all we have going on? Dovetail Learning is proud to share We Are Resilient™ practices to maintain wellness and self-care in this unique moment in our shared history.
Bryan and Kristie know that in these times, parents and caregivers need a little extra TLC. We Are Resilient™ can help you be your best self with three categories of resilience skills: Centering, Connecting, and Collaborating. To help you understand how you can use these skills better, we also help you identify your own protective patterns. Though you developed these patterns over the years to address the things in your life that were outside of your control, it is helpful to recognize when they are helping or hindering you. 
Join Bryan and Kristie for this webinar series that shares practical skills for resilience and social and emotional learning.
All webinars are available for you to watch:
Risk-Strategies Corporate Training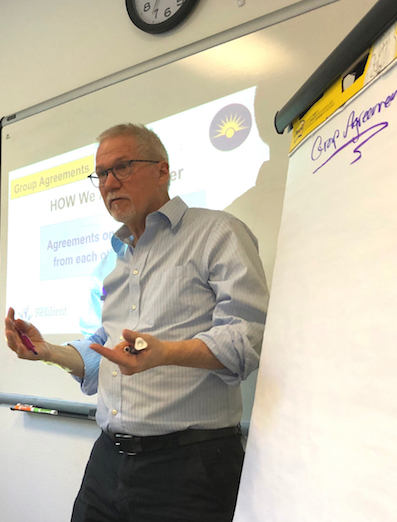 Our Executive Director Dr. Chuck Fisher and board member Clint Tripodi presented We Are Resilient™ skill building in their second Risk-Strategies Seminar:
Corporate Wellness is a Business Necessity
The importance of resilience in the workplace has never been more important than it is now. A leader's ability to work well with others is limited if they do not have ready access to their own resilience. The work environment, as in life itself, brings daily stressors, adversity, abrupt changes, and stress as a norm of the human condition. Leaders need resilience to cope with and recover from adversity and stress in order to be their best selves for the success of their team. Effectiveness comes from knowing how to handle oneself, connect with others, and collaborate as a team.
UCSF Benioff Children's Hospital Oakland (BCHO)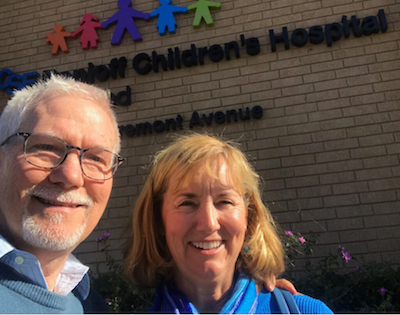 Chuck and Meri are currently training BCHO's Claremont Clinic resource group in We Are Resilient™ methods and practices. Dovetail's work is focused on supporting the clinic's trauma-informed screening for Adverse Childhood Experiences (ACEs) for all patients, as California's surgeon general Dr. Burke Harris has advocated.
In January and February, we led the resource group on the impact of ACES for the staff performing the ACEs screening. We introduced our resilience skills using experiential activities for staff and health care providers to better know and use their own resilience skills. We are also facilitating their use of specific protocols and scripts for carrying out the screening process in a way that is sensitive and effective for families.
Up next will be training the pediatric health care providers (doctors and nurse practitioners) in using We Are Resilient™ methods with their families and caregivers. This includes providing them with developing anticipatory guidance cards on specific resilience skills for clinicians to use with families.
New Multi-phase Project for Resilience Training for Combating ACEs with UCSF Benioff Children's Hospital Oakland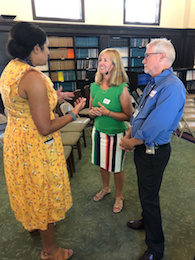 Over the next two years, Dovetail Learning will be working with the Claremont Clinic at UCSF Benioff Children's Hospital Oakland on a multi-phase project to strengthen resilience in health care providers, staff, patients, and families. This clinic and its partners serve 11,000 children each year, of whom 30% are homeless. Dovetail's work is focused on helping staff become trauma-informed and strengthen their resilience as the clinic launches screening for Adverse Childhood Experiences (ACEs) for all patients on a regular schedule. Dovetail will also be refining the curricula for a resiliency clinic for patients and families.
Dovetail Learning Provides Resilience Training In the Workplace
Our Executive Director Dr. Chuck Fisher and board member Clint Tripodi led a Risk-Strategies Seminar on Emotional Intelligence: A Leader's Impact on Employee Retention, Culture, and the Bottom-Line. Dr. Fisher spoke on emotional intelligence in the workplace and how to help employees develop authenticity.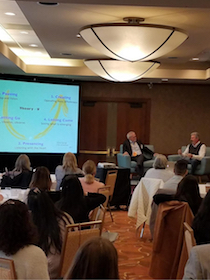 Join us for Aperture Ed's 3 Trauma Webinars, featuring Bryan Clement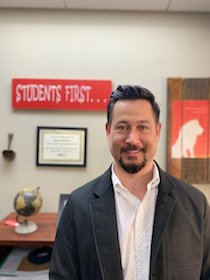 This three part series is presented by our new partner, Aperture Education, and is co-hosted by Bryan Clement, M.Ed, Dovetail's Director of Program and Partnerships, a member of the Steering Committee for ACEs Connection Sonoma County.