Partner With Us
Resilient Partners are Connected, Collaborative and Ready to Change the World.
At Dovetail Learning, we believe partnership is the only way we can achieve our mission.
We value collaboration so much that "Collaborating" is one of the three major skill sets in our We Are Resilient™ approach. In our partnerships, we lead with our values of vulnerability, courage, love, equity, and dignity, as well as transparency.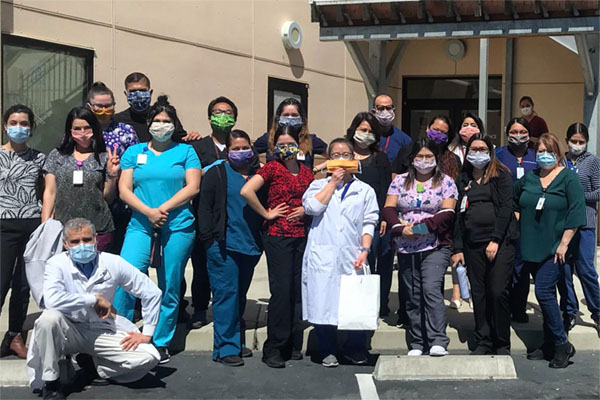 ---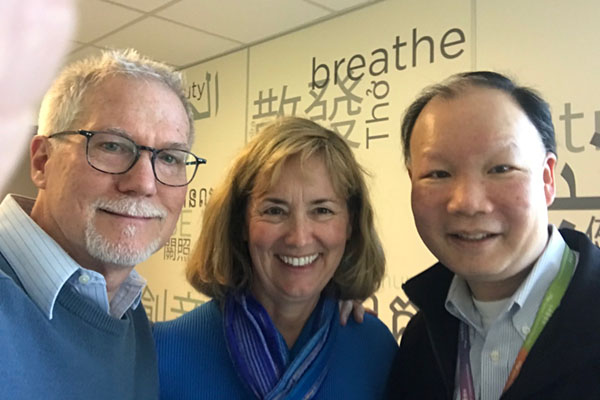 Ways to Collaborate
We are eager to partner with organizations and other entities who align with our mission. We invite you to collaborate in any or all the following ways:
Be a development partner on new product development ideas
Be a funding partner to bring our work to as many people as possible
Be a marketing partner to spread the word across the vast networks of human need
Want to learn more?
Partnering with Dovetail Learning creates opportunities for deep personal growth and powerful improvements in the culture of your team or organization. You become part of a movement that is striving to create a world of kind, connected human beings.
You say yes to hope and to what is possible when we all strengthen our resilience!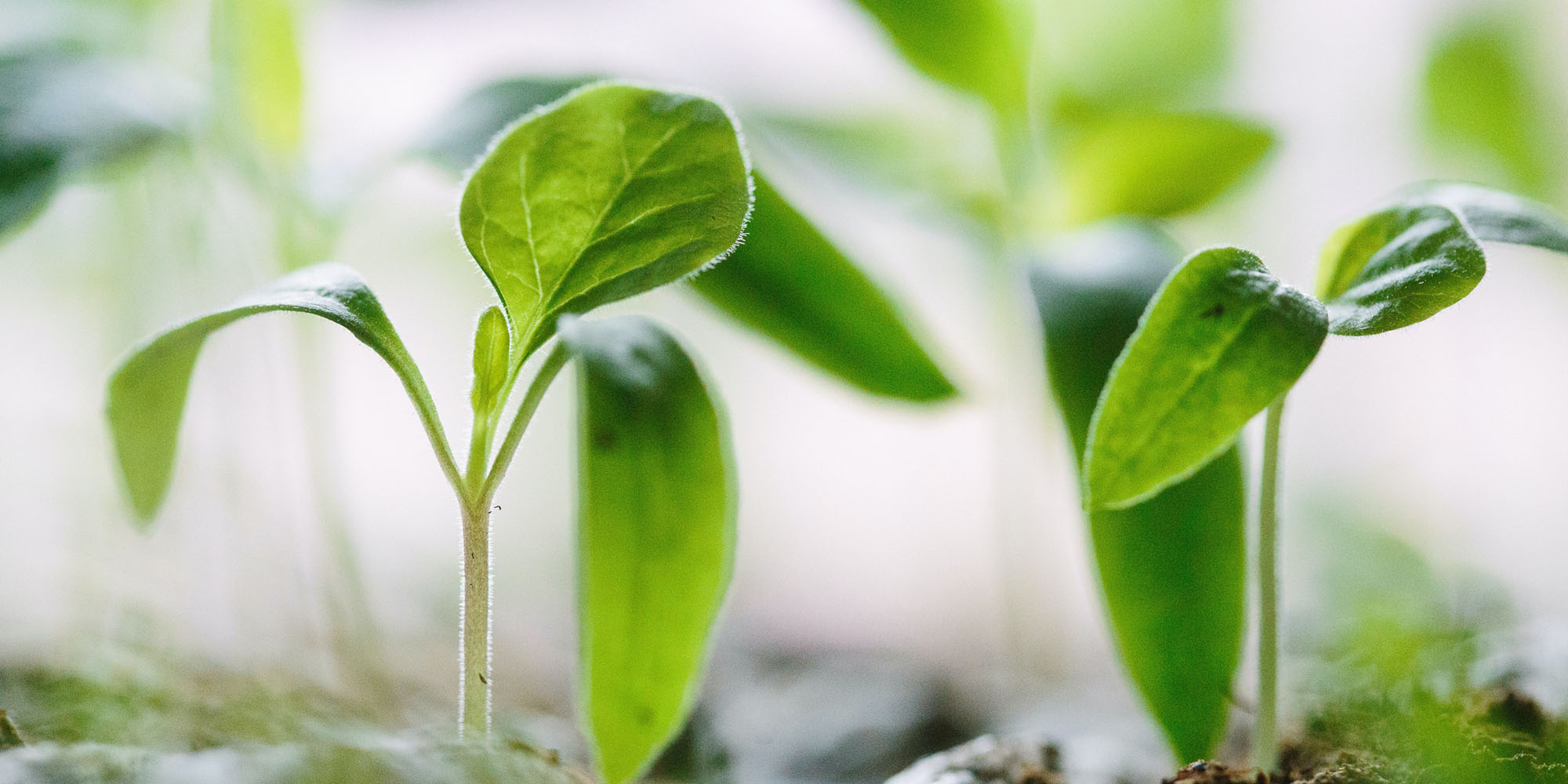 As a partner, you can freely use our work through our Open Educational Resource Creative Commons License.
Our Strategic Partners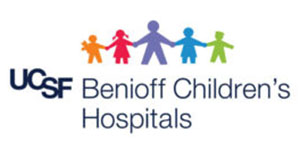 UCSF Benioff Children's Hospital
UCSF Benioff Children's Hospital of Oakland (BCHO) has been a key collaborator with Dovetail Learning for several years. BCHO has a long history of caring for underserved populations as well as training local medical providers in best practices related to pediatric health care. BCHO Primary Care Clinic serves 10,000 children annually, 90% of whom are on Medi-Cal and 30% are homeless. Almost half of these patients have 4 or more ACES by age 5, and they are 90% children of color.
This experience with underserved populations has motivated BCHO to be on the forefront of ACES work in California. Dr. Dayna Long and her team were instrumental in developing and validating the PEARLS tool for ACES screening, and Dr. Long has been training other Medi-Cal providers in ACES screening. As developmental partners for We Are Resilient™ for healthcare providers, BCHO faculty and staff have made significant contributions based on their wealth of clinical experience. They understand how training can best be delivered in the medical community and they guided Dovetail Learning in the needs of pediatric providers, testing our trainings and materials and providing critical feedback. Through the collaboration, Dovetail Learning has helped strengthen resilience in the BCHO team and provides the BCHO team with practical resilience skills they use to teach their patients. Dr. Joan Jung directs a specialized Family Clinic that includes We Are Resilient as a fundamental approach to helping families.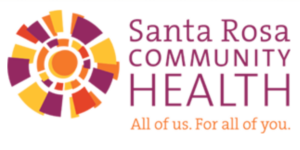 Santa Rosa Community Health
Santa Rosa Community Health provides close to 50,000 diverse people who have low-incomes with medical, dental, and mental health care across twelve sites in Santa Rosa. Dovetail Learning partnered with Santa Rosa Community Health to provide training both for an interdisciplinary group of providers. We also provided coach certification training for Family Medicine Residency faculty and staff as well as teens in the health careers pipeline program called Future Faces of Family Medicine.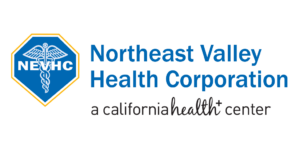 Northeast Valley Health Corporation
Northeast Valley Health Corporation (NEVHC) was established in 1973 to provide healthcare services to medically underserved communities in the San Fernando Valley. Since its founding, NEVHC has grown to include 17 health centers in the San Fernando and Santa Clarita valleys serving over 73,000 patients with medical, dental and behavioral health care services. NEVHC also administers the Women, Infants and Children (WIC) Supplemental Nutrition Program, operating 11 NEVHC WIC sites that reach over 37,000 participants monthly.
At NEVHC, Dovetail Learning has trained 12 coaches in We Are Resilient™. These coaches are integrating the approach into patient care to build resilience in patients who have experienced adverse childhood trauma, are facing perinatal depression, and living with chronic pain and/or chronic diseases like diabetes. The We Are Resilient™ approach is also being used to strengthen staff well-being as they continue to advance NEVHC's mission to provide healthcare access for all.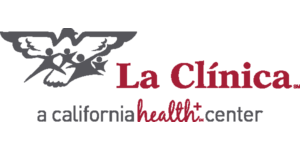 La Clinica
Founded in 1971 in Oakland by community members concerned about a lack of health services for low-income, minority populations, La Clínica de La Raza has grown to become one of the largest community health clinics in California with 35 service sites throughout three counties (Alameda, Contra Costa, and Solano), serving over 90,000 patients. La Clínica's mission is to improve the quality of life of the diverse communities served by providing culturally and linguistically appropriate, high quality, accessible health care for all.
Since December 2020, Dovetail Learning and La Clinica have partnered to introduce the We Are Resilient™ approach to the healthcare system in multiple ways. Throughout all sites in Contra Costa County, all staff participated in three rounds of education, providing individuals with the ability to examine what they bring to the table and how to enhance relationships and teamwork to meet patient needs while connecting with each other. An additional site in Alameda County has participating in a Resilience Circle in preparation for launching their ACEs screening program. Finally, in an innovative approach to reducing burnout among providers, the La Clínica Wellness Council, consisting of twelve providers across nine sites, are training to become certified coaches in the We Are Resilient™ approach. This cohort spends an hour every other week learning the approach, reflecting on their own practice, and planning how they can deepen and sustain wellness and resilience at La Clínica. La Clinica works to create a welcoming and healing environment for staff and patients alike.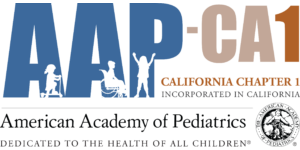 AAP-CA1
With over 2000 members, the American Academy of Pediatric-California Chapter 1 promotes the optimal health and development of the children and adolescents of Northern and Central California in partnership with their families and communities, and supports the pediatricians who care for them. In addition to sponsoring two We Are Resilience trainings, AAPCA1 is supporting Resilience Circles for member pediatricians.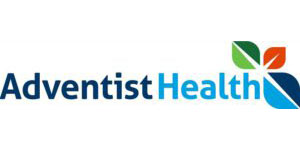 Adventist Health
Adventist Health is a faith-inspired, nonprofit integrated health system with a team of 34,000–including 4,500 providers–serving more than 80 communities on the West Coast and Hawaii. Founded on Adventist heritage and values, Adventist Health provides care in more than 20 hospitals and 250 clinics as well as home care agencies, hospice agencies and joint-venture retirement centers in both rural and urban communities. Dovetail is piloting in two regions– Mendocino county and Sonora– with a series of trainings serving a variety of specialities, including pediatrics, OB, street medicine and more.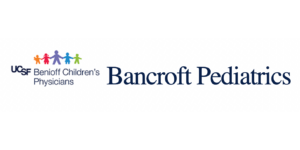 UBCP Bancroft Pediatrics
For over 60 years, UBCP Bancroft Pediatrics has provided pediatric care in San Leandro and Richmond, CA. Dovetail provided We Are Resilient training to the clinic staff, enabling staff to develop a common language for behavior patterns and resilience skills. A staff pediciatrian certifed as a We Are Resilient coach as been instrumental in embedding the approach in clinic culture as well as sharing the work with patients and families.

California Alliance of Child and Family Services and the Catalyst Center
The California Alliance of Child and Family Services represents a collective voice for organizations that serve children, youth, and families across California. Dovetail Learning partnered with California Alliance and its sister organization, the Catalyst Center, which provides training and technical assistance to child and family serving professionals. Both organizations have recognized how the We Are Resilient™ approach can be a game changer for those who work in all sorts of situations supporting children, youth, and families, and so they trained more than a dozen leaders as certified coaches in the We Are Resilient approach. The coaches adapted the approach to their specific audiences and are helping support those who work with children, youth, and families with evidence-based resilience skills.

Cultura y Bienestar
Cultura y Bienestar (Culture & Wellbeing) is a program of La Clínica de La Raza in collaboration with La Familia Counseling Service and Tiburcio Vasquez Health Center. This Latino-focused mental health prevention and early intervention program provides outreach, education, and consultation to the Latino community and those who serve the Latinos in Alameda County. Mental health specialists, community health educators, and traditional healers provide provide trauma-informed treatment and services for acculturation and migration, parenting and at-risk behavior, partner violence, substance misuse, gang-involved youth, and assessment and treatment.
The CyB staff was introduced to the We Are Resilient™ approach to strengthen their own resilience, their team culture, and to support their clients' culture and wellbeing.  The Behavioral Health team is now deepening their understanding of the approach by becoming Coach Certified Trainers in We Are Resilient™.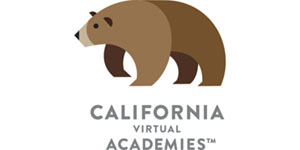 CAVA
Founded in 2002, California Virtual Academies (CAVA) are full-time online public schools for TK–12 students serving almost 20,000 students throughout California. In addition to providing training for faculty and administrative leaders, Dovetail trained eight CAVA faculty and staff to become certified coaches in We Are Resilient, positioning them to be able to integrate We Are Resilient in various aspects of the organization.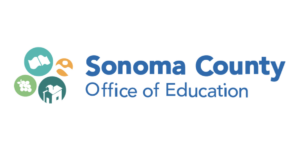 Sonoma County Office of Education
Sonoma County Office of Education (SCOE), in Sonoma County, California is a partner to the county's 40 districts, providing services and oversight that help them serve roughly 66,500 students. SCOE is the regional lead for 21st Century California School Leadership Academy which serves the five counties of Lake, Marin, Mendocino, Napa, and Sonoma in the North Bay/North Coast. The 21CSLA is an opportunity for teacher leaders, site leaders, and central office leaders to engage in high-quality professional learning that seeks to help education leaders create equitable systems of learning for California students. SCOE partnered with Dovetail Learning to increase resilience in district staff, adminstrators, and educators through a customized training course.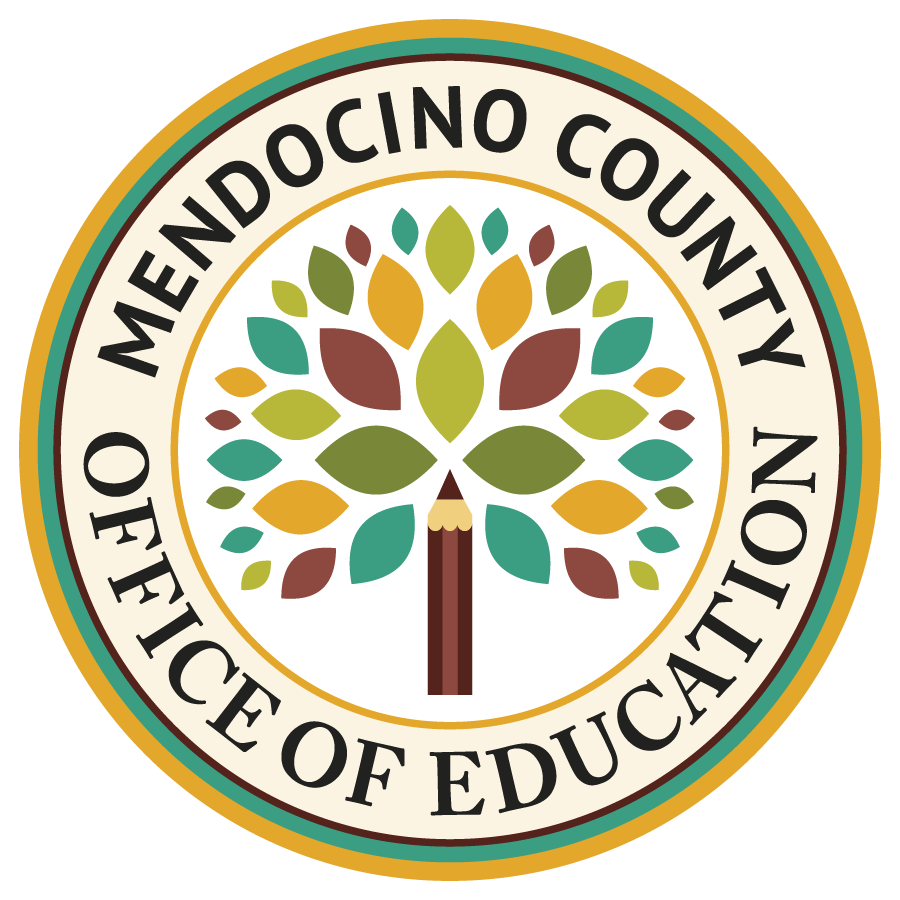 Mendocino County Office of Education
Mendocino County Office of Education is excited to use Dovetail's We Are Resilient™ approach to help them bring CASEL's Focus Area 2 — Strengthen Adult SEL Competencies and Capacity — to teachers and administrators across this northern tier of the CA coastal region.
Dovetail Learning provided a four-day intensive We Are Resilient™ Coaches Certification Training for the MCOE – SEL team. The mission of this team is to build the capacity of educators, teacher leaders, administrators, and school staff within Mendocino County in order to systematically integrate social, and emotional learning into classrooms, schools, and districts in Mendocino County. We know that We Are Resilient™ will help them achieve this mission and more!
MCOE works with 12 school districts serving more than 12,000 K-12 students, 15 charter and private schools serving another 1,500 K-12 students, the local community college which has three campuses in Mendocino County, and the Mendocino County Youth Project serving local at-risk youth.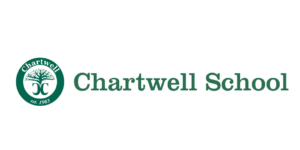 Chartwell School
Chartwell is a small specialized school in Seaside, CA, serving students in grades 1-12 with dyslexia and other related and associated learning differences who are not currently reaching their full potential. Dovetail provided We Are Resilient training to the whole faculty and staff to bring a common language for educator wellness.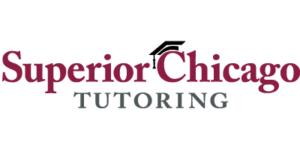 Superior Chicago Tutoring
For over 20 years, Superior Chicago Tutoring, Inc. is a Chicago company that has provided Title 1 services to 10 Chicago area schools. Dovetail Learning partnered with Superior Chicago Tutoring to provide parent training in resilience.

ASUC Mental Health Commission at University of California, Berkeley
The ASUC Mental Health Commission at UC Berkeley serves as the representative undergraduate voice for mental health and acts as the central liaison between various mental health stakeholders. Together, we advocate for the mental health concerns of the undergraduate Cal population by understanding the intersectionalities of mental health, recognizing that it affects individuals in different ways based on their social identities and experiences. Also, with community outreach, our commission aims to raise awareness of mental health issues and facilitate conversations and workshops about the importance of mental health awareness and resources. We also provide and facilitate spaces for mental health stakeholders to collaborate on how best to provide support and resources for the Cal community, with the ultimate aim of addressing concerns to campus administration to co-design mental health resources and projects. At the request of the commission, Dovetail Learning provided an experiential workshop on We Are Resilient™ for Mental Health Commissioners as well as other interested students.