Our Mission
We strengthen resilience in adults, youth, and children.
Our Values

Equity
Creating conditions where all can thrive

Dignity
Honoring self and others

Vulnerability
Openness to truth and authenticity
Courage
Standing up for what is important

Love
Openness to receiving and giving love
Key Principles
Compassionate-inquiry empowers people to solve their own problems.
The solutions are inside us. When we explore our emotions, we gain a deeper understanding of ourselves and develop the confidence to solve our own problems.
Communities flourish when kindness and trust create collaboration.
By leveraging decades of hands-on experience, We Are Resilient™ helps teams in health clinics, schools, businesses, and organizations to have a common language, connect more deeply, and foster wellness together.
Resilience grows through authentic relationships.
We build connections through sharing our stories about coping and thriving. Heart-to-heart relationships can disrupt cycles of trauma and promote healing in organizations and families across generations.
System transformation starts with personal transformation.
Exploring ourselves helps us understand how to create the relationships needed to heal systems. Dovetail shares its work as Open Educational Resources (OER) to help those in need become a catalyst for system transformation.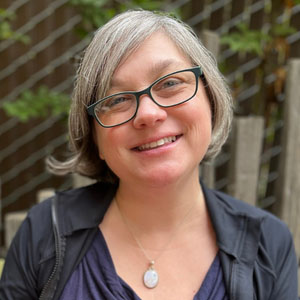 Kristie Cannady
Dovetail Coach / Co-Author
Read more
Coaching Focus:
Parents/Caregivers, Coach Certification Lead, Personal and Professional, Women
My favorite part of facilitating We Are Resilient™ circles and trainings is connecting with people from all over the country. It is inspiring to learn from each group and help creating a community coming together. Sharing real life experience, participants are able to see how we all have Protective Patterns and we all have the ability to strengthen our Personal, Relational and Group Resilience.
Go to Protective Pattern:
Attacking
Go to Centering Skill:
Letting Go
LinkedIn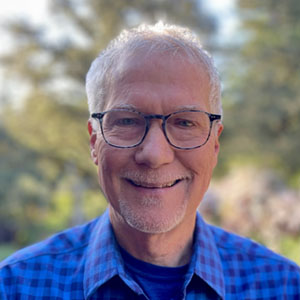 Chuck Fisher
Dovetail Coach / Co-Author
Read more
Coaching Focus:
Education, Counselors, Healthcare, Certification Lead, Personal and Professional
I am moved by the self-acceptance and freedom people gain when "seeing" that their Protective Patterns are normal and useful. When people are transparent with each other, everyone in the group gains self-acceptance. It is deeply rewarding and opens the pathway to really digging into the Centering Skills.
Go to Protective Pattern:
Hypervigilance
Go to Centering Skill:
Breathing
LinkedIn
Meri McCoy-Thompson
Dovetail Coach / Co-Author
Read more
Coaching Focus:
Healthcare, Personal and Professional
I love facilitating resilience circles because the program really resonates with so many participants. They learn small changes in their thinking and behavior has big payoffs in their lives and in their relationships. I hope that they walk away with a better understanding of how their Protective Patterns can derail them and few more tools to bring themselves, their relationships, and their group back to center.
Go to Protective Pattern:
Attacking
Go to Centering Skill:
Finding Gratitude
LinkedIn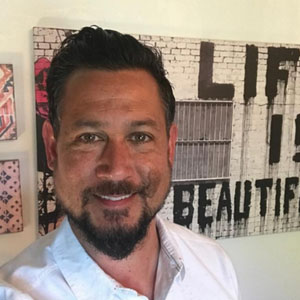 Bryan Clement
Certified Coach / Co-Author
Read more
Coaching Focus:
Education, Healthcare, Personal and Professional
Connecting with other people is one of my greatest joys in life, so the fact that I get the opportunity to do it as part of my job makes me truly grateful. I hope that participants will grow awareness and confidence in their own resilience skills, and that they can find a little peace when dealing with all the struggles that life can bring.
Go to Protective Pattern:
Attacking and Hyper-Caretaking
Go to Centering Skill:
Noticing Myself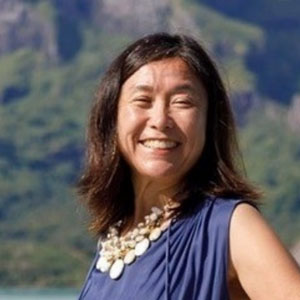 Miriam Rhew, MD, MPH
Pediatrician/Certified Coach
Read more
Coaching Focus:
Healthcare, Personal and Professional
What I love most about the We Are Resilient groups is the recognition that we are all already resilient and that we can all continue to develop skills to increase our resilience in community with others. I love hearing stories of resilience from people from all walks of life. I truly appreciate learning first hand from each other how we are using the centering, connecting, and collaborating skills along with our cultural and protective patterns to live well and with more ease.
Go to Protective Patterns:
Hyper-caretaking and Avoiding
Go to Centering Skill:
Noticing Myself and Breathing Mindfully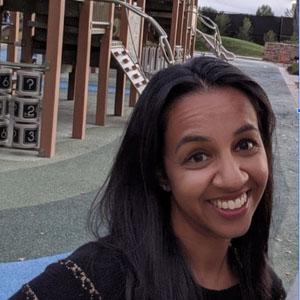 Reshmi Basu, MD
Pediatrician/Certified Coach
Read more
Coaching Focus:
Healthcare, Personal and Professional
As a pediatrician, I have always been amazed by the great resilience of children. The We Are Resilient program has shown me that we have the ability to actively strengthen our resilience skills throughout our lifetime. I love the stories and experiences shared in the Circles–they are motivating, inspirational, and allow us the space to access the resilience we all have within us.
Go to Protective Patterns:
Defending
Go to Centering Skill:
Breathing Mindfully
LinkedIn
Sally Baker
Mediator/Certified Coach
Read more
Coaching Focus:
Personal and Professional
We Are Resilient has helped me greatly in my personal life and as a mediator for the Alameda County Courts. Learning about how humans react to and deal with stress has helped me understand my behavior and the behavior of others. They've made me a more curious person and given me the language and tools to maximize my resilience and to help others do the same.
Go to Protective Pattern:
Avoiding
Go to Centering Skill:
Finding Gratitude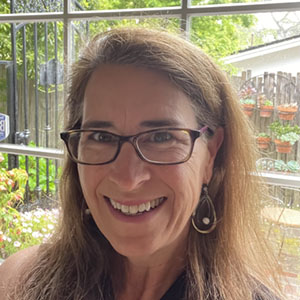 Di Cullen
Retired COO/Certified Coach
Read more
Coaching Focus:
Business, Personal and Professional

My favorite parts of facilitating these circles are hearing and appreciating people's stories. Discovering the wisdom of the group together. I learn something about myself in every circle! My passion is to create dynamic, heart-centered communities of deep connection, self appreciation and explosive growth and impact.
Go to Protective Pattern:
Hypervigilance
Go to Centering Skill:
Breathing
LinkedIn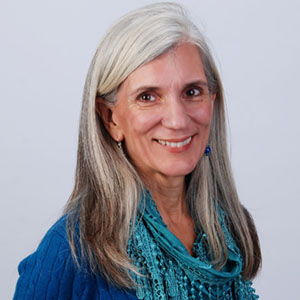 Liz Kinchen MS, MA, CMMT
Mindfulness Meditation Teacher and Mentor
Read more
Coaching Focus:
Personal and Professional
I have partnered with Dovetail in co-leading several Resilience Circles, exploring the natural synergy between the skills taught in mindfulness and We Are Resilient. Students have found the inclusion of mindfulness skills and principles to be powerful and beneficial.Mindfulness is about being fully present in each moment, and meeting what is happening with curiosity and kindness. We learn to meet the events and circumstances of our lives with more self-awareness, so we can respond rather than automatically react to situations based on our habit patterns. Mindfulness, and the practice of meditation, can help us have more ease in our lives, reducing stress and having more joy, appreciation, gratitude – and resilience.
Go to Protective Pattern:
Avoiding, followed closely by Hypervigilance
Go to Centering Skill:
Breathing Mindfully, along with Finding Gratitude
Saira Ayala
Educator, Spanish/English Bilingual Certified Coach
Read more
Coaching Focus: 
Personal and Professional
We Are Resilient has helped me greatly in my personal life as a mom and wife and professionally as an educator and mental health therapist. It has provided me with accessible language to explain to clients, family, and friends the brain, body, and emotional responses to stress so they may better understand themselves and others. It provides a way to create greater communities of resilience across multiple settings.
Personal y Profesional  We Are Resilient me ha ayudado mucho en mi vida personal como madre y esposa y profesionalmente como educadora y terapeuta de salud mental. Me ha proporcionado un lenguaje accesible para explicar a los clientes, familiares y amigos el cerebro, el cuerpo y las respuestas emocionales al estrés para que puedan entenderse mejor a sí mismos y a los demás. Proporciona una forma de crear mayores comunidades de resiliencia en múltiples entornos.
Go to Protective Pattern/Patrón de protección: Avoiding/Evasión 
Go to Centering Skill/Habilidad de Centrarse: Breathing Mindfully /Respirar conscientemente
LinkedIn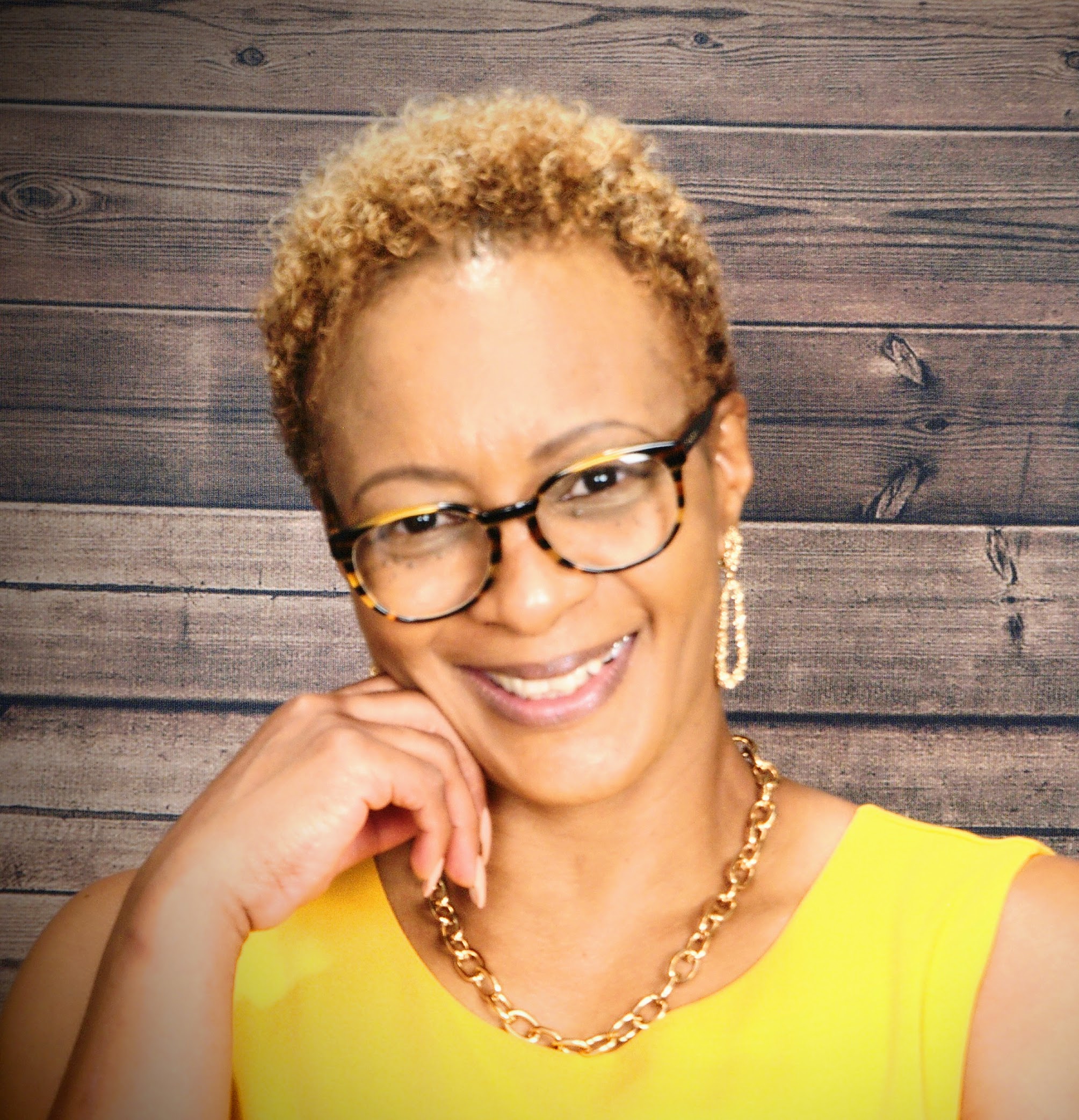 Lisa Thomas
Juvenile Probation Officer/Certified Coach
Read more
Coaching Focus: 
Juvenile Justice and Families
As a Juvenile Probation Officer, Lisa has worked with families of at-risk youth with behavioral health issues.  Being a parent of a child with mental health issues, she was able to be empathetic to the unique experiences of the population she supervised. With her passion and commitment to advocating for mental health, she joined the National Alliance on Mental Illness (NAMI). She became a Trained Facilitator of the Family-to-Family Peer Support Group as well as Group Facilitator of Aggressive Replacement Training (ART). Lisa believes that her resilience, passion, and purpose are what motivate her to assist families with overcoming obstacles and discovering that they, too, are resilient.
Go to Protective Pattern: Attacking
Go to Centering Skill: Breathing Mindfully and Finding Gratitude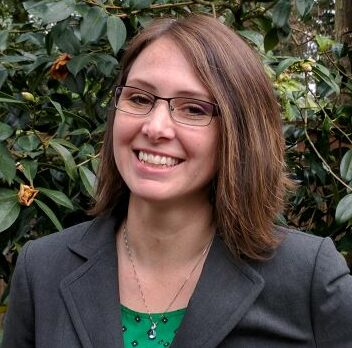 Tiffany Sargent
Educator/Certified Coach
Read more
Coaching Focus: 
Education
We Are Resilient has helped me both personally and professionally. The framework supports my awareness and ability to tap into my own resilience and provides accessible language to help me communicate and share resilience tools with my family, friends, colleagues, and students.  We all have resilience within us. I want to help co-create a community that seeks to recognize our innate capacity to identify protective patterns, honor what serves us, let go of what does not, tap into our centering skills toolkit, and then choose how to move forward. In my experience, the small shifts are what lead to freedom and transformation for the individual and the collective.
Go to Protective Pattern: Hypervigilance
Go to Centering Skill: Breathing Mindfully
LinkedIn
Meri McCoy-Thompson, MALD
Executive Director
Read more
Meri leads Dovetail's strategy, operations, product development, and team spirit.
A co-developer of We Are Resilient™, Meri's passion is to empower people to lead transformational change. As an Irish-American cisgendered feminist who has lived and worked with nonprofits on four continents, Meri is on a lifelong journey of discovering the many layers of our Cultural Patterns. She guides our product development as well as our strategic planning, business systems, and organizational effectiveness. Previously, she served as Director of Strategic Partners with The Gratitude Network; Executive Director, the Human Needs Project, Kenya; and has worked in Beijing, New Delhi, and Washington, D.C. Early in her career, she was on faculty at Georgetown University, where she served as Project Director for the first edition of Bright Futures: National Health Supervision Guidelines for Infants, Children and Adolescents. Meri earned her AB from Stanford University and her MALD at the Fletcher School at Tufts University. Meri's primary Centering Skill is Finding Gratitude: "Every day is a gift and we are blessed to have life and each other."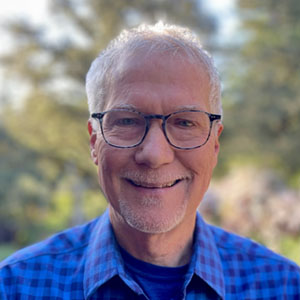 Chuck Fisher, PhD
Director of Transformational Learning
Read more
A co-developer of We Are Resilient™, Chuck has dedicated his life to the personal wellbeing of others in service of a peaceful and sustainable world. He has been studying, teaching, and developing resilience programs his entire career. As a "third culture kid," he spent his formative years in the Philippines and Peru. This influenced his interest in transpersonal psychology—the study of wellness from cross-cultural perspectives—and he has brought that lens to K-12 and graduate education, healthcare, families, and our own organization. His talents as a program architect were key in the development of TOOLBOX, a K-6 SEL program, and now for our more advanced We Are Resilient™ approach to SEL for adults and teens. Chuck has previously led Dovetail as both Managing and Executive Director. Chuck is a former adjunct research faculty at Sofia University, school counselor, Outward Bound instructor, and trainer for both Heartmath Institute, and the PassageWorks Institute on Engaged Teaching. He has a lifetime of experience in mindful meditation, rock-climbing, and the martial arts as a black belt in Aikido, the peaceful martial art. He loves the skill of Breathing Mindfully: "There is sublime inner peace available when we take a moment to center in the breath."
Board of Directors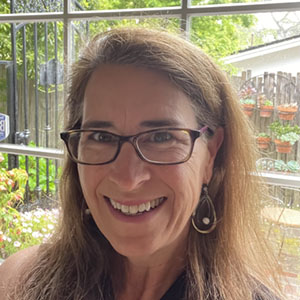 Di Hall Cullen
Board Chair Former COO, Sequoia Consulting Group; Executive Vice President Operations, Carbon Black; COO, Viant Corp
Read more
Di Hall is an experienced senior executive with over 30 years leading technology organizations. She has been a leader in five successful technology startups in the Boston area, with four IPOs and one acquisition by IBM. She served as COO for Sequoia Consulting Group in California for almost 2 years before retiring from high tech at the end of 2018 to focus full time on other interests. Di has a passion for community service and has always been involved in nonprofit activities during her corporate career. She was part of the team that led the transformation of her local community food pantry from a grassroots to professional organization while raising $1.4 million to purchase and renovate a new building to create a more dignified experience for their clients.
Di has been honored with the 2016 Boston BRAVA Female Leadership Award and as a 2015 Rev Boston Honoree and Member. "One of my favorite things to do is build communities," says Di. "I've done this through building high‑growth technology companies, but also through coordinating groups of people with shared passions, desires, or challenges." She is most proud of her two amazing daughters who inspire her with their warmth, wit, and wisdom.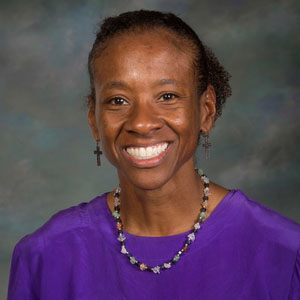 Gina Johnson, MD, CLE, FAA
Board Secretary Medical Director for Pediatrics, Northeast Valley Health Corporation
Read more
Gina is the Medical Director for Pediatrics at Northeast Valley Health Corporation, a non-profit federally qualified community health center serving the medically underserved population in the San Fernando Valley of Los Angeles. She was born at UCLA while her father was completing his education there and grew up in the San Fernando Valley. After completing her bachelor's degree in Human Biology with an emphasis in African American Child Development at Stanford University, she returned to UCLA for medical school. Dr. Johnson completed her pediatric residency at the Children's Hospital of Oakland. She began her career at NEVHC in 2001 as a pediatrician at our San Fernando Health Center, and has been the pediatric medical director since 2017. Her special interests include obesity prevention, asthma and childhood literacy. Outside of the office, she is actively involved in her church and running marathons with Team World Vision to provide clean water for African countries like Uganda and Rwanda.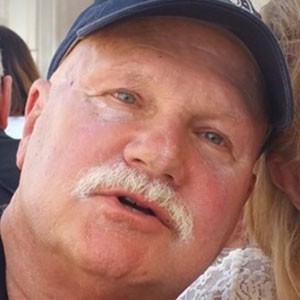 Bill Rutledge
CEO Coach
Read more
Bill has been a business coach for 21 years in the Bay Area. He has worked with the CEO/owner of over 150 businesses to help them build better businesses, create better places to work, and to be conscious about the life that they were building for themselves. Before coaching, Bill was a corporate/investment banker with Citibank for 32 years working in New York, Puerto Rico, St Louis, Paris, Tunis, Athens, Buenos Aires, and Santiago. His last assignment was Chief Credit Officer for small and mid-market lending in California. Bill has served as board chair for a school in Paris and another in Tunis and as a board member of a community health clinic in Santiago, Chile. He has coached the Executive Directors of several Bay Area nonprofits. He has served as Dovetail Learning's Board Chair in its early years. He grew up in Los Angeles and is an alumnus of UCLA.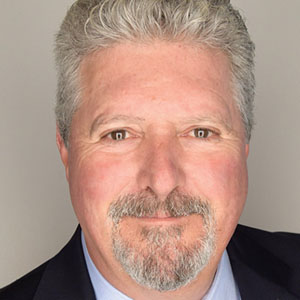 Clint Tripodi, MBA
Board Treasurer, SVP, Human Capital Mgmt Practice Leader, The Liberty Company
Read more
Clint possesses over 25 years of experience providing Human Resources and Operations support for global high technology companies. He has served as Vice President of Human Resources for companies such as Hitachi Data Systems, nCUBE Corporation, Pacific Broadband Communications and Entera. In these roles, Clint focused on HR strategies (talent acquisition, organizational development, compensation, and employee relations), liquidity events, mergers and acquisitions, internal communications and community relations programs. Clint serves in an advisory capacity at the board level for several for-profit and not-for-profit firms. Clint has consulted with over 450 companies in the areas of Talent Acquisition, Performance Management, Leadership Development, and Strategic Planning. Clint's specialty is in the area of 'Leadership Performance Systems'; partnering with leading companies to find executive talent and develop their leadership skills for sustainable performance. Clint holds an MBA in Human Resources and has been awarded certificates in Strategic Planning from Harvard Business School and the University of Michigan. Clint has been certified in the use of visual graphic tools and advanced facilitation from the Grove Consultants International and is a certified coach with the Management Resources Group Leadership Executive Assessment and Sales Professional Assessment methodologies.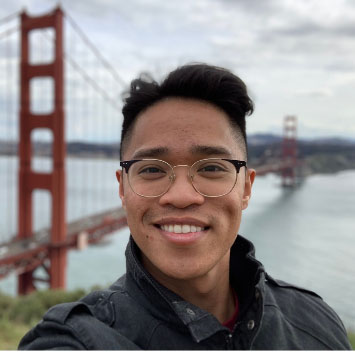 Brian Batugo, M.Ed
Ethnic Studies Resource Teacher, Office of Instructional Innovation, San Diego Unified School District
Read more
Brian Batugo, M.Ed. is a queer, Pinoy educator and arts producer with roots in Stockton's Little Manila. Currently serving as a Central Office Resource Teacher in San Diego Unified School District, Brian focuses on Ethnic Studies capacity and curriculum development among high school History/Social Science teachers. His methods are informed by critical pedagogy, restorative justice practices, social-emotional learning, and youth participatory action research (YPAR). Brian is excited to bring new energy into spaces committed to promoting wellness and emotional intelligence for all people, especially those impacted by institutional, interpersonal, internalized forms of oppression.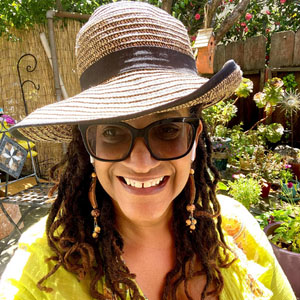 Karen Daley, MA, LMFT
Marriage and Family Therapist, Many Rivers Psychotherapy
Read more
Karen is delighted and honored to be traveling with others on their journey…toward wholeness. She has over fifteen years of experience in the Mental Health field, including community mental health. She also spent ten years as a Sr. Leadership Trainer/Organization Development Consultant with the AmeriCorps Program and various other non-profits. Her passion is diving into the fray—-and asking "what wisdom can we tap that's here?" She believes in collaboration, and the power of equanimity for ourselves while we continue to deepen our awareness of ourselves. She is dedicated to making safe spaces where diversity, equity and inclusion become part of everyday discourse. When not with others, you'll find her in her backyard hammock, reading and listening.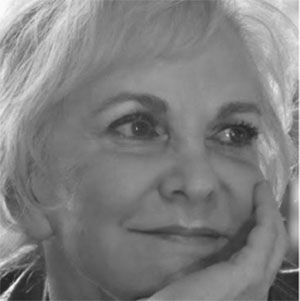 Debbie Fleischaker, PhD
Former Deputy Secretary Economic Development, State of New Mexico
Read more
In addition to her decade of support for Dovetail Learning, Debbie has a deep understanding of nonprofit management. She is most passionate about social and economic justice, and her education and experience encompass the nonprofit, for profit, and government sectors. She has worked with diverse populations including: immigrants, refugees, youth at risk, disabled, elderly, victims of rape and domestic abuse. She is president of the Women's Legacy Fund and on the board of the Global Center for Cultural Entrepreneurship. She was appointed by Governor Bill Richardson to reform and reorganize New Mexico's economic development department.
Debbie earned her PhD from the University of Oklahoma with a dissertation on "The Management of Nonprofit Organizations" and she has an MPA from John F.Kennedy School of Government (KSG), Harvard University, where she organized a conference entitled, "In Service to Democracy:Exploring the Non-Profit sector." She also has a MS in Rehabilitation Counseling from Boston University.
Robert Frager, PhD
Founder, Sofia University, Institute of Transpersonal Psychology
Read more
Robert Frager, Ph.D., is a founder and past President of the Institute of Transpersonal Psychology and is the Director of the Spiritual Guidance program at the Institute. He has taught psychology and religious studies at the University of California (Santa Cruz and Berkeley). His books include Heart, Self, and Soul: The Sufi Psychology of Growth, Balance, and Harmony and Sharing Sacred Stories: Current Approaches to Spiritual Direction and Guidance.
A student of Sufism for almost two decades, he is a sheikh in the Halveti-Jerrahi Sufi Order. He is also a practicing psychologist and a seventh-degree black belt in Aikido.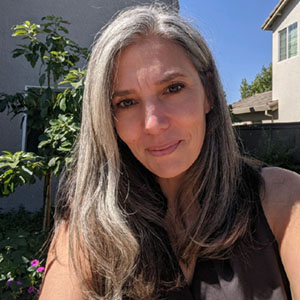 Rachael Maves, PhD
Chief of Preparation and Performance, Tennessee, Department of Education
Read more
Rachael believes "if we teach today's students as we taught yesterday's, we rob them of tomorrow" (Dewey). An ever-changing educational landscape requires vision, growth, commitment, and humility. Student success calls for a unifying, coherent vision where every member of the school community is valued and empowered. Before joining the Tennessee Department of Education, Rachael served in public, private, and charter schools as well as Deputy Superintendent with the California Department of Education. She has worked as a superintendent, principal, education consultant, and teacher. As a consultant, Rachael delivered numerous presentations and professional development throughout California and coauthored the writing program Writing By Design. She holds a B.S. in English Education and History Education, a M.A. in English, and is a doctorate from UC Davis. Away from work Rachael enjoys reading, hiking, and spending time with her husband and three daughters.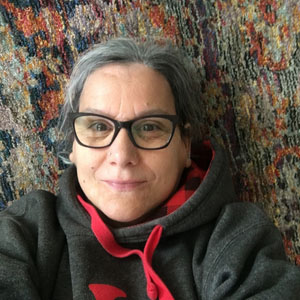 Annie Millar
Former Executive Director, Ceiba Public Schools
Read more
Annie is a long-time educator recently retired from her role as Executive Director of Ceiba Public Schools in Watsonville, California. Throughout her career as a teacher and administrator in California, she has focused on serving communities with deep needs (immigrant communities, BIPOC, and students, families and communities whose lives have been profoundly impacted by trauma). She has worked in urban communities (San Francisco, Richmond), along the Central Coast and in Sonoma County. A commitment to working with communities empowered to take on their own transformation, supporting the development of leadership in others and respecting how central our culture, language and identity are to our lives is her lifework. Annie is a shareholder in Doyon, an Alaska Native regional corporation as a descendant of Alaska Native people. She attended school in Mexico during her teenage years and is fluent in Spanish. You can find her supporting wellness through teaching yoga, practicing massage, and studying Ayurvedic medicine in her "spare time".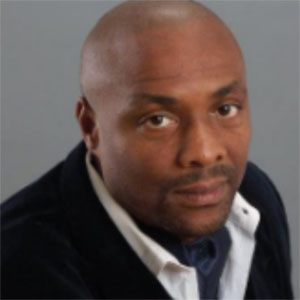 Ammar Saheli, Ed.D
Director Student Services, San Lorenzo Unified School District, CEO – Saheli7 Consulting
Read more
Ammar Saheli has served as Director of Student Support Services for San Lorenzo Unified School District for more than a decade, as well as lead an educational consultancy company focusing on the educational dynamics facing African American, Latino/Latina, and urban students/youth. As a native and product of the inner-city and urban influences of San Francisco and Oakland, Dr. Saheli can equip teachers, administrators, principals, youth providers, Juvenile Justice Center staff, and District and County Office personnel with an understanding of the how and work of equity, as well as help them focus on closing achievement and opportunity gaps and the reduction of referral, suspension, and expulsion rates among Black, Brown, and urban-cultured students.
Dr. Saheli has a BA in Psychology, MS in Counseling (San Francisco State University), and a doctoral degree (International & Multicultural Education) from the University of San Francisco, where his doctoral research focused on critical consciousness and the impact of racial identity on education. He also has a PPS credential and Administrative credential. Dr. Saheli served as State President for the California Association of Supervisors of Child Welfare and Attendance (CASCWA), for the 2015-2016 school year.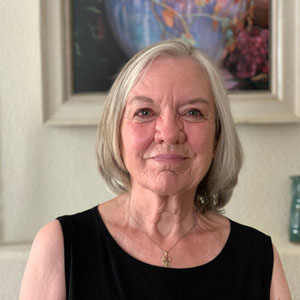 Susan Schilling
Former CEO, New Tech Network
Read more
Susan served as CEO for New Tech Network (formerly New Technology Foundation), a non-profit school development organization with the mission of building a resilient network of teachers and learners, ready to create a vibrant economic and social future for America. Established in 2000, New Tech Network has quietly emerged as one of the best-scaled and most successful approaches to high school transformation in the U.S. With over 200 schools around the county, the New Tech approach has been successful in urban, suburban, and rural areas with kids from nearly every background.
Before joining New Technology Foundation, Susan launched Lucas Learning Ltd., a start-up, multimedia educational company formed by George Lucas. Lucas Learning Ltd. produced and marketed 'edutainment' software set in the Star Wars universe. Prior to joining Lucas Learning Ltd., Susan was Senior Vice President and Creative Director for MECC, one of the first and premier developers and publishers of educational software for schools. She has served on the Board of Directors for Buck Institute for Education as well as the Advisory Board for Oji Life Labs.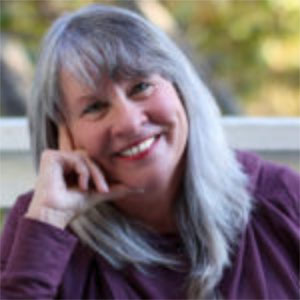 Marilyn Schlitz, PhD
Former Dean, Sofia University, Institute of Transpersonal Psychology, Former President & CEO, Institute of Noetic Sciences
Read more
Dr. Schlitz is an acclaimed social scientist, award-winning author, and charismatic public speaker. She has conducted clinical, laboratory and field-based research into consciousness, human transformation, and healing. Her books include Living Deeply: The Art and Science of Transformation in Everyday Life; Consciousness and Healing: Integral Approaches to Mind Body Medicine; and Death Makes Life Possible (and companion film by same title). Having taught at Stanford, Harvard, and Trinity University, she is currently a professor in the doctoral program in Transpersonal Psychology at Sofia University, CEO/President Emeritus and Senior Fellow at the Institute of Noetic Sciences. Schlitz has published hundreds of articles in scholarly journals and popular publications, and has lectured extensively in diverse venues, including the United Nations, Smithsonian Institution, Commonwealth Club, and community groups.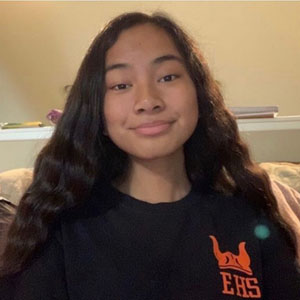 Lorylen Bucio
Age: 16
Read more
I am excited to work with this amazing group of interns and staff to produce informative content for teens everywhere!
Go to Protective Pattern:
Avoiding and although it isn't exactly the best thing, I work with what I have.
Favorite Centering Skill:
Letting Go, it gives me the opportunity to continue moving forward and to leave the past behind.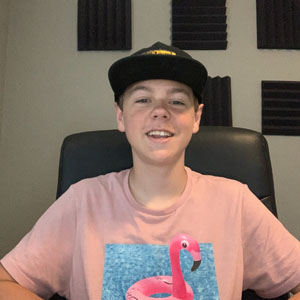 Emmit Cannady
Age: 16
Read more
I'm excited to use We Are Resilient™ because it's just such a great resource to make me a better, happier person on my own terms.
Go to Protective Pattern:
Attacking, isn't exactly my favorite, but it's the one that I manifest the most.
Favorite Centering Skill:
Definitely Letting Go, because I often become very obsessed and overly involved in things that I feel passionately about. Taking a step back from a collaborative project and letting someone else take the wheel is something I've worked on a lot, and really have gotten better at.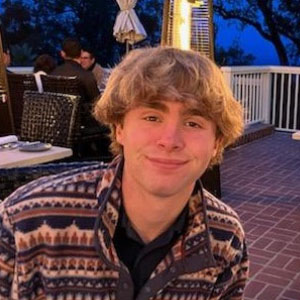 Parker Evans
Age: 16
Read more
I'm most excited to help others through teaching the We Are Resilient™ curriculum.
Go to Protective Pattern:
Definitely Avoiding
Favorite Centering Skill:
Positive Reframing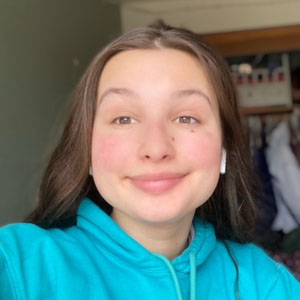 Meghan Hartsock
Age: 16
Read more
I am excited how the skills that we are learning (and probably in the future teaching) are not just things that we will learn and we will forget. The skills and patterns that we learn are things that we might use, or that we might be aware of that we use, for the rest of our lives, and I think that's really cool!
Go to Protective Pattern:
Definitely Avoiding
Favorite Centering Skill:
Breathing Mindfully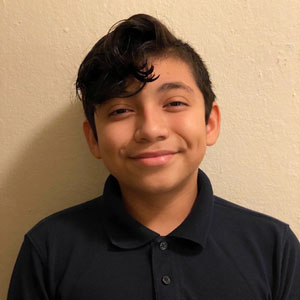 Miguel Hau-Gutierrez
Age: 15
Read more
I'm excited about We Are Resilient because all the skills you learn help you in your everyday life.
Go to Protective Pattern:
Attacking
Favorite Centering Skill:
Letting Go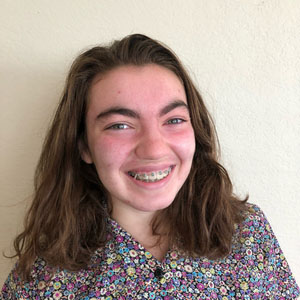 Siena Hayes
Age: 15
Read more
I believe that the We Are Resilient program can improve many teenage lives and give us guidance on how to deal with stress/our emotions.
Go to Protective Pattern:
I tend to do a lot of Distrusting, as I always second guess myself.
Favorite Centering Skill:
Positive Reframing can always help me out when I'm feeling in a rut. Resilience rocks!!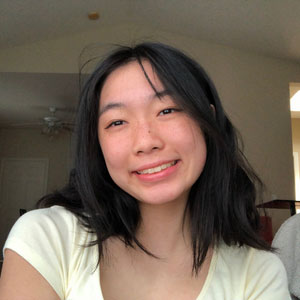 Maggie Lee
Age: 17
Read more
I am excited about WeRR because I get to learn about becoming more resilient while also having the opportunity to use my talents to share these concepts with others.
Go to Protective Pattern:
Avoiding and Hypervigilance
Favorite Centering Skill:
Breathing Mindfully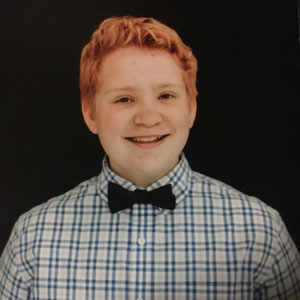 Wren Pellant
Age: 15
Read more
I'm excited to teach my friends and people I meet the great materials that I've learned from We Are Resilient™!
Go to Protective Pattern:
Definitely Avoiding, I'm the champion of procrastination.
Favorite Centering Skill:
Nurturing myself. I think it's super important to take good care of yourself, and have some fun every so often!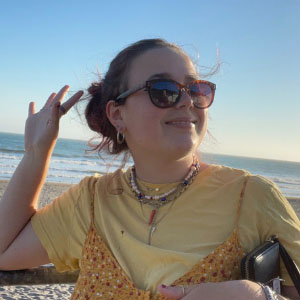 Olivia Pezullo
Age: 17
Read more
I'm excited about teens learning that there are other ways to improve mental health without someone shoving it down your throat. Because sometimes that does more harm than good, and maybe the content being shoved at them isn't always the most helpful. Whereas I believe that Dovetail Learning's teachings could really help all teens.
Go to Protective Pattern:
Hypervigilance
Favorite Centering Skill:
Letting go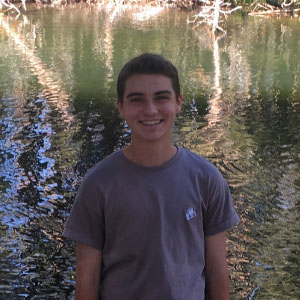 Ethan Trevino
Age: 15
Read more
I am excited to be a part of such a great project and to help get resources out to the community.
Go to Protective Pattern:
Definitely Avoiding
Favorite Connecting Skill:
Speaking Authentically.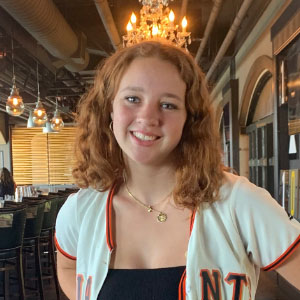 Una Tzortzis
Age: 18
Read more
I'm excited about joining We Are Resilient™ and taking part in a program that encourages individuals to turn stress into success through resilience. I look forward to developing resources that are accessible and appealing to the teenage audience.
Go to Protective Pattern:
Hyper-caretaking
Favorite Centering Skill:
Breathing Mindfully