Welcome to the home of We Are Resilient™
The We Are Resilient™ approach provides practical, researched-based skills for coping with stress, strengthening relationships, and finding joy.  We want to support YOU!
Community wellbeing: Build a world where children, youth, adults, and families can support each other through promoting universal emotional and mental health.
Equity: Create a path to unlearn and dismantle structures of systemic racism and discrimination and celebrate diversity, equity, and inclusion.
Free Access: Transform our communities through open education digital resources—free for anyone to download, adapt and share.
This approach is:
Community-based crossing multi-generations. Educators, healthcare providers, parents and caregivers– when we as adults become skillful in our resilience, we can better help our children and youth develop resilience.
Trauma-informed. Recognizing that all of us –whether we have experienced ACEs and trauma or not– have inner strengths and resilience.
Healing. Just as toxic stress has negative impacts on our health, positive emotional skills can improve our emotional and physical wellbeing. Integrating the mind and body connection helps us heal by living as whole human beings.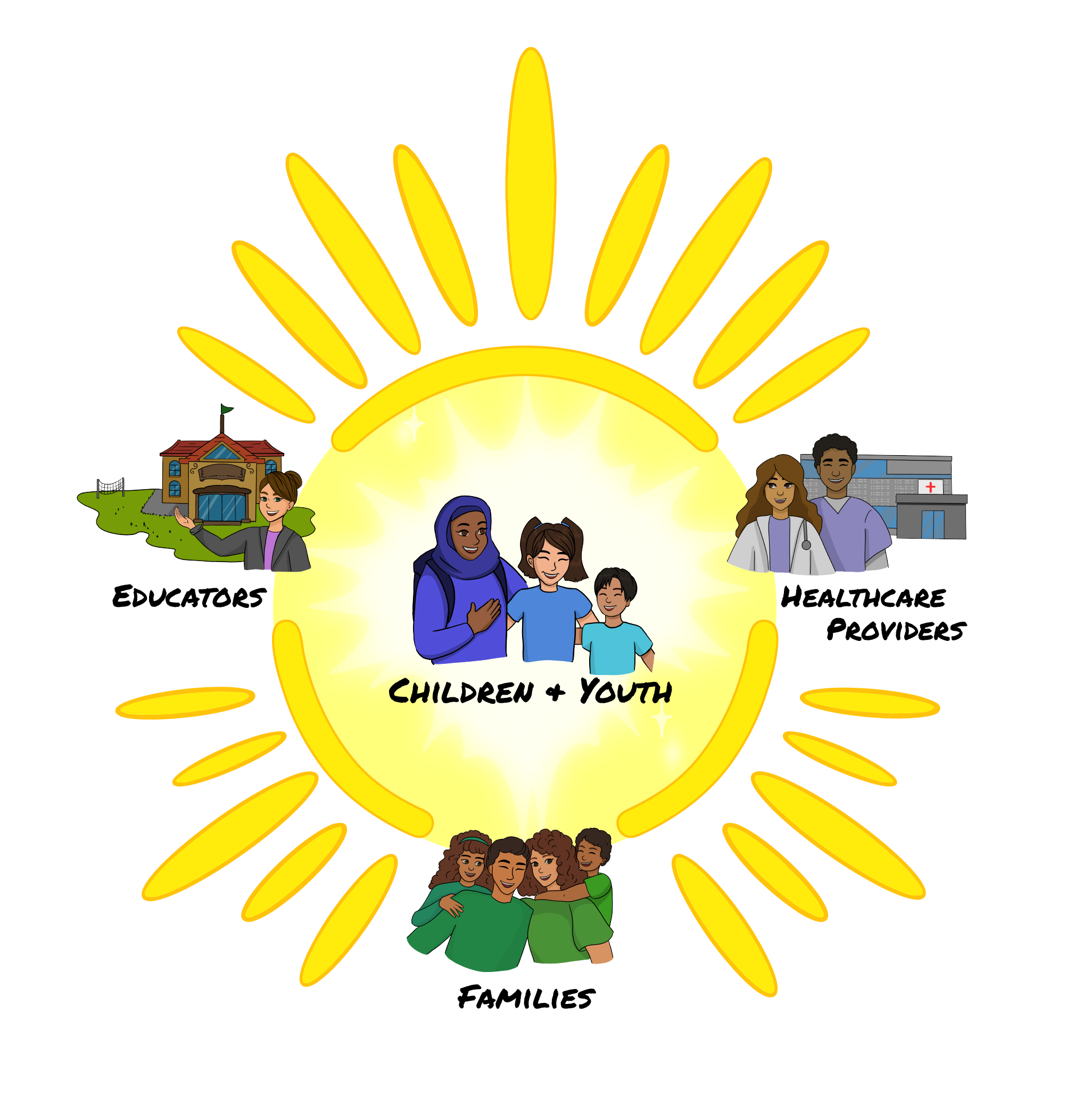 A nonprofit since 2006, Dovetail Learning has trained and supported more than 12,000 educators, 500 Healthcare professionals, and has impacted over 200,000 families. We provide professional and personal training in resilience skills. We also provide books, videos, posters, and other resources, with digital resources available for free and physical copies available for purchase in the online store.
The Family Learning Circle presented an easily accessible framework of concepts and practices to help me both identify patterns in my thinking and behavior that reduce resilience, and practices to help me move beyond them. I look forward to sharing the information with my family. Participating in the Circle was a positive learning experience!

Katharine G.

Circle Participant, Mom of 3
I highly recommend Dovetail's 'We are Resilient™' training for medical providers. I learned a lot of practical tools that have proven helpful in centering myself and putting a little more calm into my hectic days.

Dr. Joan Jeung

Pediatrician and Health Sciences Associate Clinical Professor, UCSF
I just wanted to take a moment to share how uplifting and informative the "We Are Resilient" presentation was for my staff and myself. To be reminded that we are resilient was really empowering. It helped normalize feelings and brought awareness to considering how our needs/feelings impact students. It is great food for thought and reflection. It was exactly what we all needed to go forward at this especially difficult time.

Terry Z.

Children's Center Executive Director
Learning about Cultural Resilience has broadened my sense of my self, my understanding of my relationships, and my impact on society. As I think about the idea that there is a "story" behind my beliefs, I realize I get to release the beliefs that have hindered resilience and to create a new story that helps me re-imagine what's possible for myself, my relationships, and society.

Ina J.

Circle Participant
Learn more about We Are Resilient™