Chuck Fisher, PhD ​
​Executive Director

Chuck oversees all aspects of Dovetail Learning's organization. He has been a developer in bringing social emotional learning to schools since 1990. Formerly a school counselor and psychologist for grades K-12, he has developed, taught, and advised on wellness and social and emotional learning (SEL) in public and independent schools for over 35 years. He is also a former Adjunct Research Faculty at Sophia University, trainer for Heartmath Institute, and trainer for the PassageWorks Institute on Engaged Teaching. He is passionate about training others in human development and is the force behind Dovetail Learning's engaged training designs.
​Chuck has his doctorate in transpersonal psychology, which is the study of wellness from cross cultural perspectives and he is a practicing black belt in Aikido, the peaceful martial art. He is dedicated to the personal wellbeing of others in service of a sustainable world.
Meri McCoy-Thompson, MALD​
​Chief Operating Officer

Meri is an Operational Leader at Dovetail Learning directing our strategic planning, business systems, and organizational effectiveness as well as helping with product development. She is global senior manager with 25+ years experience in scaling nonprofits worldwide. She has served as Director of Strategic Partners with The Gratitude Network; Executive Director, the Human Needs Project, Kenya; and has worked in Beijing, New Delhi, and Washington, D.C. Early in her career, she was on faculty at Georgetown University, where she served as Project Director for the first edition of Bright Futures: National Health Supervision Guidelines for Infants, Children and Adolescents. She is passionate about empowering others and creating a simple path to kindness.
Bryan Clement, MEd
Director of Programs and Partnerships

Bryan directs social emotional learning implementation and partnerships with districts and schools. He has over 15 years experience as a teacher and K-8 principal.  He is a certified ACE interface presenter with the County of Sonoma, on the steering committee for ACEs Connection Sonoma, a CA Vision 2020 featured presenter, and former Marin First 5 Children and Families Commissioner.  He also has done policy education work in Sacramento with 4CA (California Campaign to Counter Childhood Adversity) to help inform and change the system. Having worked with districts and schools throughout the nation, he regularly supports teams in integrating social and emotional learning into a variety of frameworks. He has a passion for developing and supporting healthy school climates with a sustainable wellness model for teachers, students, and families.
Kristie Cannady
Director, Business Development

Kristie works directly with schools and districts on program options, sales estimates, and custom implementation plans / support. Her years of experience as the president of Sebastopol Education Foundation are very helpful when balancing a site's budget needs with professional development needs.
Lydia Jensen
Sales Coordinator

Lydia is our new Senior Administrative Assistant. With seven years of customer support experience in different industries, she manages our order fulfillment, vendor relationships, customer support and invoicing. She graduated California State University Channel Islands with a B.S. in Business Administration. She is very excited to have joined our team!
Ashley VanBezooyen
Early Childhood Education Specialist

Ashley is the first voice you hear when you contact Dovetail Learning via phone or email. She supports our office's administrative needs and is the architect of the Dovetail Learning newsletter. Ashley's passion has been to build foundations of trust with at risk youth, so she has spent the past nine years working and volunteering with children from preschool through middle grade.
Nina Thompson
​Tech Consultant & Webmaster

Nina is Dovetail's tech consultant working on their website and other systems. Nina's career has focused on community building between neighbors at Nextdoor, trust between friends at GemShare, content and event planning at SFkids.org, and crunching data to improve quality healthcare at SF General's Children's Health Center. She is currently the data and project manager for ACES-LA, a project of the Los Angeles County Department of Health.
​
Di Hall Cullen
Board Chair
Former COO, Sequoia Consulting Group; Executive Vice President Operations, Carbon Black; COO, Viant Corp
Di Hall is an experienced senior executive with over 30 years leading technology organizations. She has been a leader in five successful technology startups in the Boston area, with four IPOs and one acquisition by IBM. She served as COO for Sequoia Consulting Group in California for almost 2 years before retiring from high tech at the end of 2018 to focus full time on other interests. Di has a passion for community service and has always been involved in nonprofit activities during her corporate career. She was part of the team that led the transformation of her local community food pantry from a grassroots to professional organization while raising $1.4 million to purchase and renovate a new building to create a more dignified experience for their clients.
Di has been honored with the 2016 Boston BRAVA Female Leadership Award and as a 2015 Rev Boston Honoree and Member. "One of my favorite things to do is build communities," says Di. "I've done this through building high‑growth technology companies, but also through coordinating groups of people with shared passions, desires, or challenges." She is most proud of her two amazing daughters who inspire her with their warmth, wit, and wisdom.
Clint Tripodi
MBA Treasurer
National Strategic Consultant, Risk Strategies

Clint possesses over 25 years of experience providing Human Resources and Operations support for global high technology companies. He has served as Vice President of Human Resources for companies such as Hitachi Data Systems, nCUBE Corporation, Pacific Broadband Communications and Entera. In these roles, Clint focused on HR strategies (talent acquisition, organizational development, compensation, and employee relations), liquidity events, mergers and acquisitions, internal communications and community relations programs. Clint serves in an advisory capacity at the board level for several for-profit and not-for-profit firms. Clint has consulted with over 450 companies in the areas of Talent Acquisition, Performance Management, Leadership Development, and Strategic Planning. Clint's specialty is in the area of 'Leadership Performance Systems'; partnering with leading companies to find executive talent and develop their leadership skills for sustainable performance. Clint holds an MBA in Human Resources and has been awarded certificates in Strategic Planning from Harvard Business School and the University of Michigan. Clint has been certified in the use of visual graphic tools and advanced facilitation from the Grove Consultants International and is a certified coach with the Management Resources Group Leadership Executive Assessment and Sales Professional Assessment methodologies.
Rachael Maves
Deputy Superintendent of Public Instruction, Instruction and Measurement Branch, California Department of Education

Rachael believes "if we teach today's students as we taught yesterday's, we rob them of tomorrow" (Dewey). An ever-changing educational landscape requires vision, growth, commitment, and humility. Student success calls for a unifying, coherent vision where every member of the school community is valued and empowered. Before joining the California Department of Education,  Rachael served in public, private, and charter schools as well as with the Sonoma County Office of Education. She has worked as a superintendent, principal, education consultant, and teacher. As a consultant, Rachael delivered numerous presentations and professional development throughout California and coauthored the writing program Writing By Design. She holds a B.S. in English Education and History Education, a M.A. in English, and is enrolled in the education doctorate program at UC Davis. Away from work Rachael enjoys reading, hiking, and spending time with her husband and three daughters.
Robert Frager, PhD Founder, Sofia University/Institute of Transpersonal Psychology, Palo Alto, CA
Ammar Saheli, Ed.D Director Student Services, San Lorenzo USD, CEO Saheli7 Consulting, San Francisco, CA
Marilyn Schlitz, PhD Dean, Sofia University/ITP; Former President/CEO, Institute of Noetic Sciences

Cradle to Career of Sonoma County Dovetail Learning is a proud thought partner of Cradle to Career of Sonoma County. In order to make a difference in the lives of children, youth, and young adults in Sonoma County, we must think differently about the systems that impact them.
Cradle to Career Sonoma County is a partnership comprised of leaders representing education, non-profit, government, business and the community at large. Cradle to Career promotes and expands educational opportunities from birth to career with the goal of preparing all youth for success.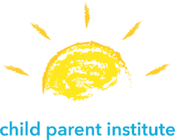 Child Parent Institute (formerly California Parenting Institute) Dovetail Learning has been in collaboration with CPI since 2009 providing services to local school districts in Santa Rosa, CA. Child Parent Institute has a strength-based philosophy and uses both proven evidence-based and innovative practices to help and heal children, educate and support parents, and enhance parent competency.