We Are Resilient™
For Healthcare Providers
We are excited to be a 2020-21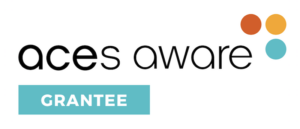 We Are Resilient™
Helps you provide trauma-informed care, preventing and mitigating the detrimental health effects of Adverse Childhood Experiences (ACEs) and trauma on your patients.

Helps transform ACEs and trauma into a source of healing and resilience for the families in your practice.

Explores resilience in a more meaningful way to help you grow personal resilience, relational resilience, and your healthcare team's resilience.

Helps you navigate your personal daily stressors and work/life changes such as providing telehealth while caring for family members due to COVID-19.

Identifies common reactionary patterns and gives skills to help you move from reactivity to choice.

Enhances your clinic team by providing researched-based practical skills to handle conflict quickly.

Helps your staff members deal with their own trauma, particularly vicarious trauma, and boost their ability to center, connect, and collaborate.

Provides researched-based practical skills as resources for helping with vicarious trauma, compassion fatigue, and burnout.
"I highly recommend Dovetail's 'We are Resilient™' training for medical providers. I learned a lot of practical tools that have proven helpful in centering myself and putting a little more calm into my hectic days."
— Dr. Joan Jeung, pediatrician and Health Sciences Associate Clinical Professor, UCSF
The We Are Resilient™ Approach
We Are Resilient™ offers simple, effective, and research-based skills that help medical administrators, healthcare provider, and clinic staff cope with stress and develop a stronger team. These skills help us Center, Connect, and Collaborate. To use Resilience Skills most effectively, we also have to develop an awareness of both our Protective Patterns — which inform how we react to the world, and our Cultural Patterns — which inform how we view the world.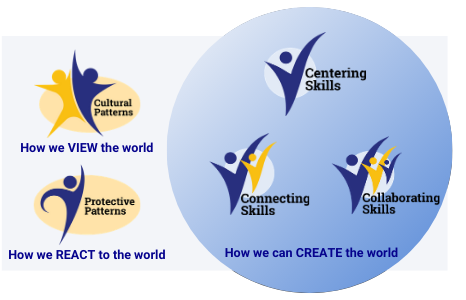 Step 1: Develop Awareness of Our Patterns
Noticing our Cultural Patterns
When Connecting or Collaborating, we are more effective with strong Cultural Resilience. We acknowledge our Cultural Patterns that have been passed down through the generations, as well as seek to understand the patterns of others. Cultural
Patterns can be:
Helpful in navigating our world

Sources of strength, belonging, and celebration

Perpetuating racism and discrimination

Assessed for each situation: Is my judgment helping or making it worse?

Noticing our Protective Patterns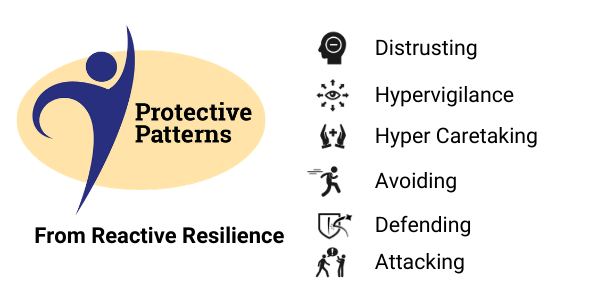 When facing a challenge, our initial response can be a common pattern of reactive resilience. These default reactions can be:
• Normal under stress
• Developed as protective mechanism
• Helpful in certain circumstances
• Limiting for us
• Assessed for each situation: Is my reaction helping or making it worse?
Step 2: Choose Resilience Skills
Skills for Centering Myself
Skills for Connecting with Others
Skills for Collaborating Together