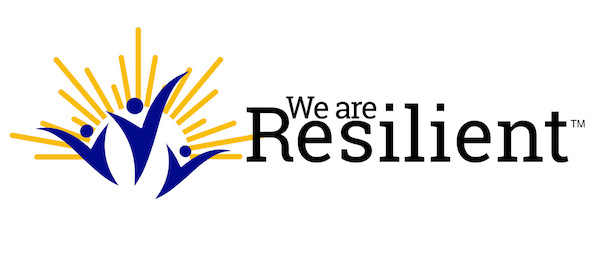 Practical Skills for Lifelong Wellness

Skills to help us Center, Connect, and Collaborate
The novel coronavirus, COVID19, is causing tremendous stress for our health and education systems, for professionals now working at home, and for families around the world who may be in quarantine. Now, more than ever, people are looking for ways to help with stress and trauma. Even though we don't have control over exterior circumstances that impact our lives, we can tap into our inner capacity for resilience to help us be strong in the face of uncertainty. We Are Resilient™ provides simple and practical skills for people to be their best selves.
We are Resilient™ offers simple, effective, and research-based
skills that help children and adults cope with stress.
Download 2-page overview of  We Are Resilient™.
We Are Resilient™ materials are available as an Open Education Resource (OER) so they are free. With attribution, they can be customized to different situations, and they are shareable to all who need them. Please share with friends and colleagues who might benefit! 
We Are Resilient™ is designed as a collective work in progress, and we appreciate your feedback.

If you adapt the work for your context, we would love to see your iterations! Please share back your revisions by emailing us info@dovetaillearning.org or posting on our Facebook Page or Twitter Feed so we can share your adaptations with others who might want them.
STEP 1: Starts with Noticing our Protective Patterns
Protective Patterns:
Protect us from harm
Help us survive
Normal in stress, trauma
Can limit us
Need to assess each situation: Is my reaction helping or making it worse?
Download a free introductory handout to learn more about Protective Patterns.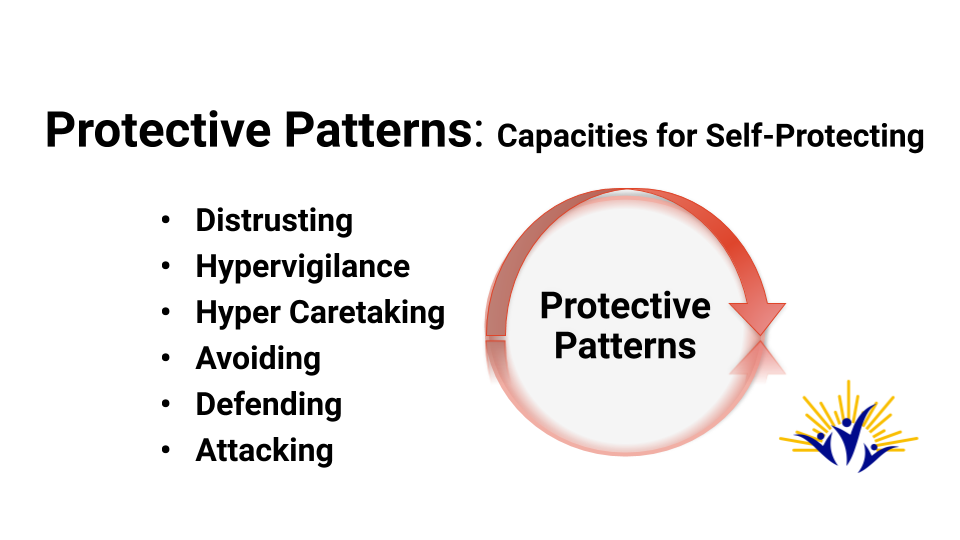 STEP 2: Skills for Centering Myself
Centering:
Calms us
Restores inner balance
Relieves stress and anxiety
Reduces negative thoughts
Focuses on the present
Helps us achieve personal goals
Download a free introductory handout to learn more about how to use Centering Skills.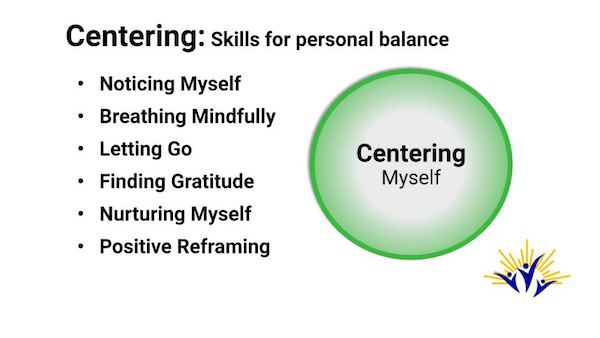 STEP 3: Skills for Connecting with Others
Connecting:
Creates safety, trust, and belonging
Builds empathy and understanding
Opens our heart to kindness
Reduces blame, judgment, and bias
Encourages equity
Helps us feel seen, heard, and valued
Download a free introductory handout to learn more about how to use Connecting Skills.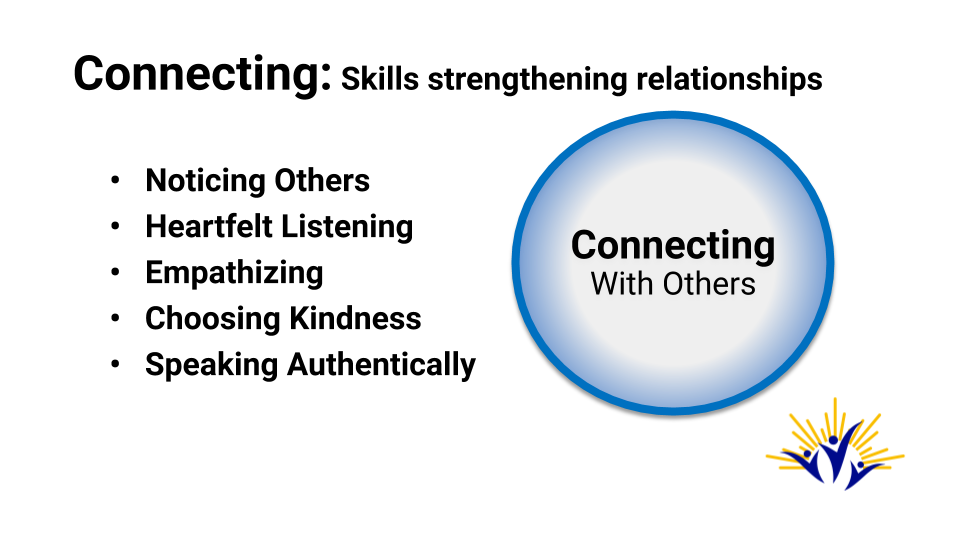 STEP 4: Skills for Collaborating Together
Collaborating:
Fosters a shared purpose
Supports co-creation for common good
Encourages healthy boundaries
Honors the contributions of all
Creates shared accountability
Promotes integrity
 Download a free introductory handout to learn more about how to use Collaborating Skills.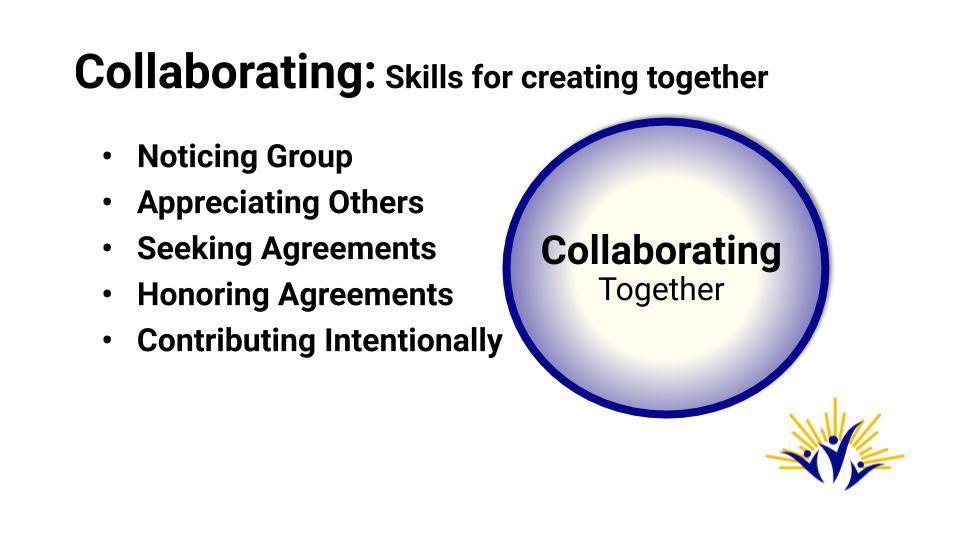 The Story of We Are Resilient™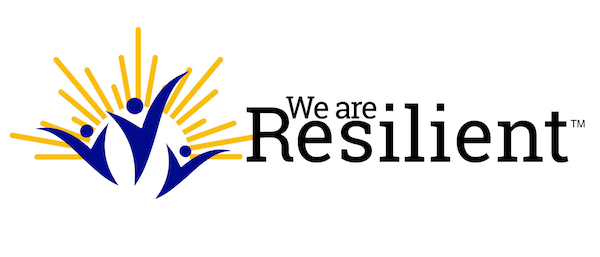 Why We Are Resilient™
Over the past 10 years, we have learned that the best way to help children is to ensure that the adults who serve them have strong Social and Emotional Learning (SEL) and resilience skills. With stronger resilience skills, these adults – especially parents, educators and pediatric providers – will be able to strengthen their caring relationships with children to both buffer them from life stresses and pass on the skills through modeling.
The challenges of this past year to quickly pivot our program and our fire evacuation have helped us sharpen our focus on what the world needs most: practical emotional and social resilience skills to create a world that works for everyone. 
We also know that adults need resilient training for themselves and their work. Those in the helping professions, such as teachers and health care workers, absorb trauma every day. Those in business also benefit greatly from the ability to navigate change effectively and handle conflict quickly. Organizations are looking for solutions to help with managing trauma in their environments, retaining staff, and enabling them to do their work from a centered, strength-based position. Our solutions are available as an Open Education Resource (OER), so they can be customized to different situations and are free, shareable, and available to all who need them. We Are Resilient™ has been designed to meet these needs.
For our team, resilience is a recurring theme in our personal lives, for our organization, in the people we encounter, and in the world around us.  Recognizing this profound need has intensified our passion and commitment to the success of our work. Our new mission reflects this:  
To help adults and children become their best selves through fostering resilience internally, in their relationships, and within their communities.
We Are Resilient™ has emerged from our research and our decades of experience supporting families, educators, and pediatric professionals. It also was informed by our own experiences of adversities. Members of our team have experienced these traumas (many of them when we were children): 
Parental Divorce

Parent with anxiety disorder

Parental depression

Physical abuse by parent

Alcohol abuse by parent

Substance abuse by parent

Parental abuse of medication

Emotionally abused by caregiver

Threat of physical violence

Financial insecurity

Sexual abuse

Spousal abuse
Sibling with bi-polar

Siblings with anxiety disorder

Drug-addicted pregnant sibling

Incarceration of a sibling

Murder of sibling

Death of sibling from alcoholism

Shooting by family member

Sexual harassment

Aunt with bipolar disorder

Grandmother with schizophrenia

Grandfather who died by suicide
We know first hand that we sometimes need to rely on emotional protective patterns to protect ourselves AND that our lives are richer when we strengthen our resilience skills.  We also know that this work is part of a lifelong journey–the miracle of being human!